Award holders
2022-23 award
Esther Nandutu
Esther spent four months collecting data on a translocated population of the Rothschild Giraffe at Lake Mburo National Park in southern Uganda. She has collected vast amounts of data and is currently anlaysing it to draw conclusions about the giraffes' use of the area in terms of preferred forage species. Her full report and some photos can be found here.

2022-23 award
Holywell Primary School.
Children from Holywell Primary School spent an inspiring day at Paignton Zoo and discovered ways to support the vital conservation work carried out by Wild Planet Trust. Thanks to the Friends of Holywell PTA who co-ordinated the day and a brief report and a few photos can be found here.

2019-20 award
Buffy Smith, University of the West of England.
Buffy's project involves working with an emerging technique 'Invertebrate-derived DNA' or iDNA, whereby insects are caught and the contents of their stomach analysed to reveal the DNA of species that they have fed on. This enables the monitoring of species in a non-invasive way, which is especially useful when working with endangered or elusive mammalian populations. Due to travel restrictions Buffy had to change her plans and she undertook her field work at various zoos in the UK. A report of her work can be found here.

2019-20 award
Ben Yoxen - International Otter Survival Fund.
The International Otter Survival Fund (IOSF) have set up training and support for students to help in otter survey techniques on the Isle of Barra. Their report details what the students undertook and can be found here.

2018-19 award
Lee Raye, Independent researcher.
Lee is translating the second part of Robert Sibbald's (1684) Scotia Illustrata from New Latin into modern English. Scotia Illustrata provides a unique view of the landscape, natural resources and biodiversity of Scotland before the Industrial Revolution and a report of Lee's work can be found here.

2018-19 award
Simran Aujla, University of Sheffield.
Simran is looking at the population ecology of the round-leaved sundew, a type of carnivorous plant found in Loch Lomand, Snowdonia and the Peak District. The project is seeking to understand the effects of nitrogen pollution on bog ecosystems. A full report with some lovely photos can be found here.

2017-18 award
Sarah Richdon, Bristol University.
Sarah Richdon is undertaking a self-funded PhD at Bristol University. She is studying the genetic pedigrees of the Critically Endangered Livingstone fruit bat (Pteropus livingstonii) in captive populations in zoos in Britain. An interim report about her research can be found here, with a further detailed final report from 2021 found here.

2017-18 award
Kelleigh Green, The Open University.
Kelleigh Greene is undertaking research related to the pollination strategies of orchids. She is currently midway through her research and her interim report can be found here.

2016-17 award
The Species Recovery Trust.
The Species Recovery Trust is undertaking surveys of the Field Gentian (an increasingly rare wild flower) and determining the best management strategies to protect them. To date the project has collected detailed ecological information from two areas, as well as an updated picture of how the populations fluctuate from year to year. You can find an interim report here summarising the work undertaken to date for one of the locations, the Castlemartin Ranges in Pembrokeshire. The final report, including management options at both sites, is available here.

2015-16 award
Kasim Rafiq, Liverpool John Moores University.
Kasim undertook fieldwork with leopards in Botswana, and he sent us this preliminary report about his progress and 2016, and then a final report in 2018.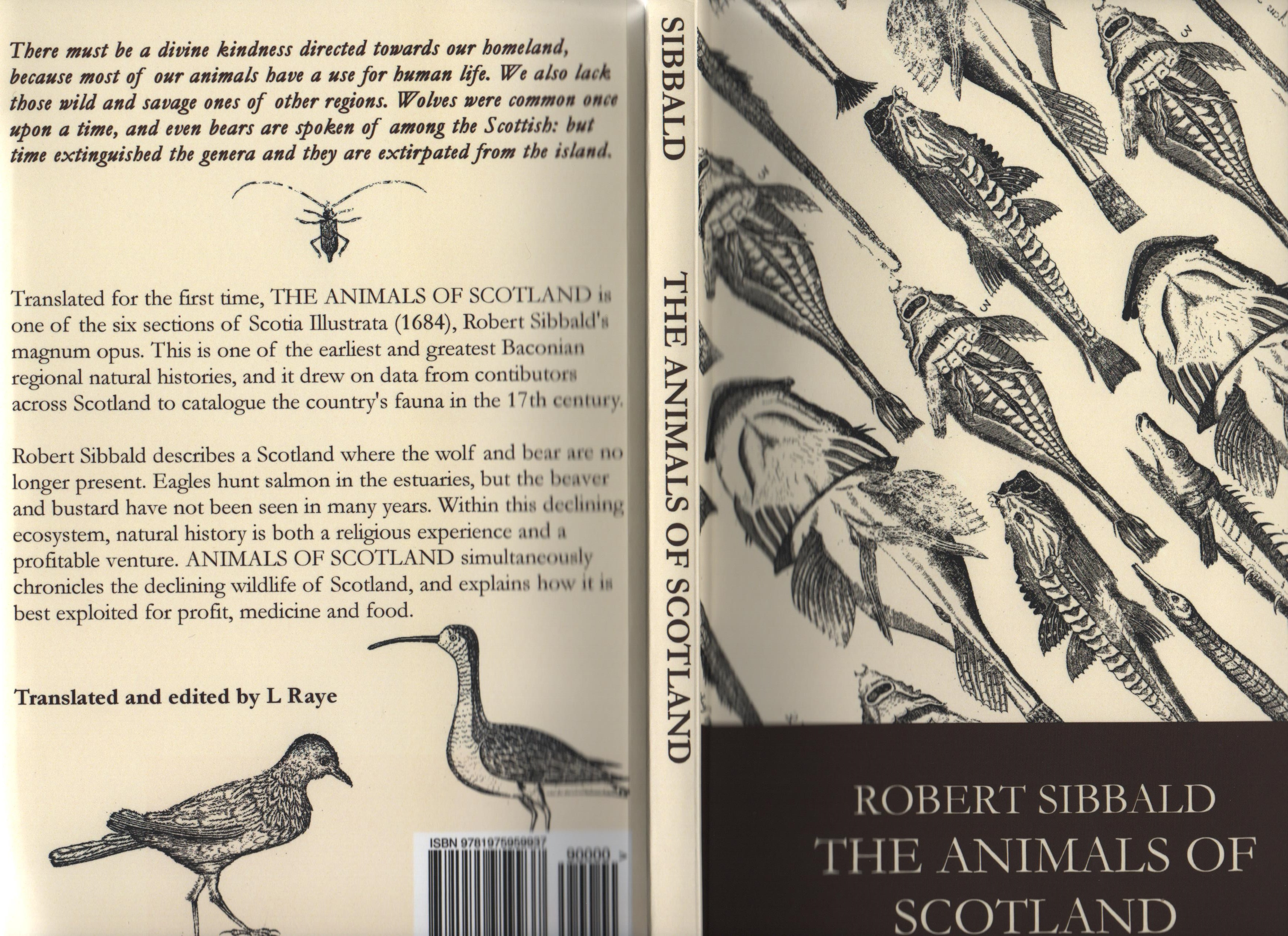 2015-16 award
Lee Raye.
Lee Raye, a postdoctoral researcher looking at 'Scotia Illustrata: pre-industrial Scotland' has completed his work funded by the Trust. His report can be found here.

2014-15 award
Andrea Barden, University of Leeds.
Andrea undertook fieldwork in Northern Cyprus. She thanked us for our support, saying she couldn't have done as much as she without the Trust's support and she collected a lot of excellent data. Her full report, with some stunning photos, can be found here.

2014-15 award
Natasha Phillips, Queen's University, Belfast.
Natasha completed field research in Italy over the summer, trying to track sunfish. Despite difficulties faced in collecting sunfish, the research was successful yielding large amounts of useful data. Her full report with photographs can be found here.

2013-14 award
Annette Fayet, University of Oxford.
Annette undertook fieldwork amongst Manx shearwaters, a seabird, in Pembrokeshire, Wales. The research involved attaching miniature GPS trackers to both adult birds and juveniles, and tracking their movements over the sea as they foraged for food. The results are fascinating, showing that some birds travelled hundreds of miles over a period of a week or two. Some of her research has been written up in the prestigious journal Animal Behaviour (2015). See her full report here.

2012-13 award
Susanne Masters, University of Kent.
Susanne undertook fieldwork in southwestern Turkey, looking at threats to wild orchids such as land use changes, habitat loss and collection for consumption. See her full report here. Susanne has also published an article arising from this work in the December 2013 edition of Orchid Review.
2011-12 award
Christopher Tranter, University of Leeds.
Christopher had a very productive trip to Panama to carry out research on ant diversity. See the full report- with some fabulous pictures - here..

2010-11 award
Alex Pickwell, University of Lincoln.
Over the summer Alex Pickwell carried out surveys to examine the preferred habitat conditions of the Norfolk hawker dragonfly, and the possible effects of increased salinisation. He clearly had a productive period of fieldwork, and a full report of his findings can be found here.

2009-10 award
St Thomas More School, West Midlands
The St Thomas More School took school children to North Wales in September 2010. The pupils visited a variety of different environments with a focus on physical geography. See the full report here.

2008-9 award
Marten Lewis, Darwin Centre
Rocky shore exploration days on the Pembrokeshire Coast, Summer 2009.
The Darwin Centre has submitted a report detailing how the grant was spent. Three summer clubs, made up of children between 5-16, spent the day on the Pembrokeshire coast, rock pooling and learning about the natural history of the area. It is clear from the Report that the Trust's money was well spent, as a really good day was had by the children who attended. See the full report here.

2007-8 award
Alexis Pridmore, University of Aberdeen.
Following her successful trip to Zambia, Alexis Pridmore has written a report telling us more about her research. Alexis, together with other members of the Glasgow / Aberdeen Universities Zambia Expedition, undertook three months of research in Zambia collecting extensive ecological data within the Kasanka National Park. The expedition was extremely successful in collecting substantial amounts of data to help in the assessment of the biodiversity and ecological habitat condition of the region.
The research funded by the Alice McCosh Trust focused on Biodiversity, parasitic burden and habitat ecology of dry season bats in the Kasanka National Park. The team also introduced the UK-based iBats programme (www.ibats.org.uk) to Kasanka National Park to facilitate the launch of an ongoing bat monitoring scheme in the area.
For full details of the project please see the attached report.
Should you require any further information please contact us on info@thealicemccoshtrust.org.uk